By Abbas Mbazumutima, translated into English by Pierre Emmanuel Ngendakumana
Any analysis of the Burundian press must consider the political and security crisis that occurred in 2015. The shock waves of "May 2015" had a devastating effect on the media.
I might be wrong, but I am totally convinced that the » May 2015" crisis is for the Burundian press what the 1972 tragedy was for Burundians. A cataclysm. Failure to properly manage the 1972 crisis has been the source or catalyst of every other crisis that the country has been facing until today.
As a reminder, during the repression of protesters in some neighborhoods mostly in the then only capital Bujumbura in 2015, before each assault on the «  insurgents  » some "resentful" members of the security forces said "2015 was not 1972", adding they were not going «  get fooled as in 1972  ».
Specialists will speak of "violent transmission of memories". The price of the crimes committed in 1972 were paid in May 2015.
Consequently, young people were tortured and kidnapped to never be seen again for the crimes which took place in 1972 when they were not yet born. Their « crime was to protest against a third term, for which the late Pierre Nkurunziza, the then President of Burundi wanted to run ».
The 1972 crisis was for the whole country. But the «  May 2015" crisis hit hard the Burundian media, with the destruction of the main independent radio stations and the exile of a hundred journalists.
For the Burundian press, the 2015 crisis is largely the source of all the hard times the Burundian media has been going through until now.
Although the Burundian press had some shortcomings before 2015, it was seen as an example in the region for its dynamism and commitment to human rights issues, corruption…
Today, it is silent and passive. It seems hard to believe now that at some time in the past, in Africa, many journalists envied us, our freedom and commitment!
On May 14, 2015, everything took an unexpected twist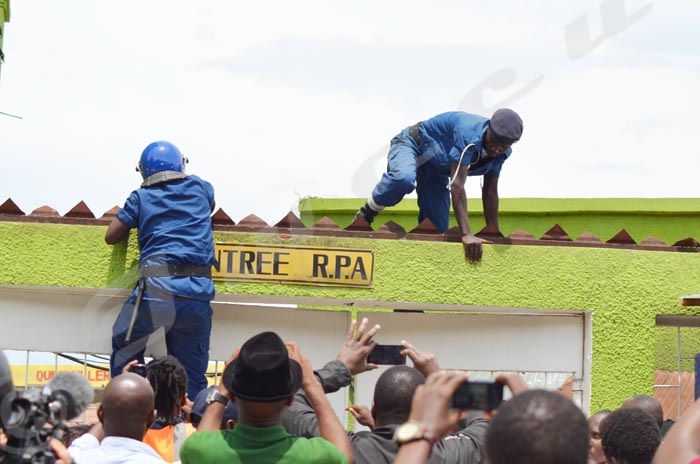 Not all authorities appreciated this freedom or independence of the media. But it is understandable. There had been a few warnings to which I will not return now. It is known that some media had had issues with CNC, the National Media Regulator whose members are appointed.
This body had already warned, sanctioned and suspended some media. It was already a bad omen.
On the morning of May 14, 2015, the day after the failed coup, Burundi woke up in silence. Most private radio stations had been vandalized and burned.
The independent press had always been accused of being close to the opposition and Burundian civil society.
In May 2015, it will pay dearly for another accusation: « complicity with coup plotters  ». The government will hit hard and permanently silence the radio stations.
The rest is known: Fleeing the country was the only choice left to several journalists including media directors to save their lives.
In exile, the journalists will bravely try to survive by producing online programs, podcasts. Humura and Inzamba online radio staions were born in that context.
Journalists who remained in the country started to hide and others decided to change jobs as there were no more radio stations.
Iwacu newspaper, which closed for a while, resumes its activities, but with caution. It hires a few journalists from the vandalized media, including Jean Bigirimana, a former journalist at Rema FM.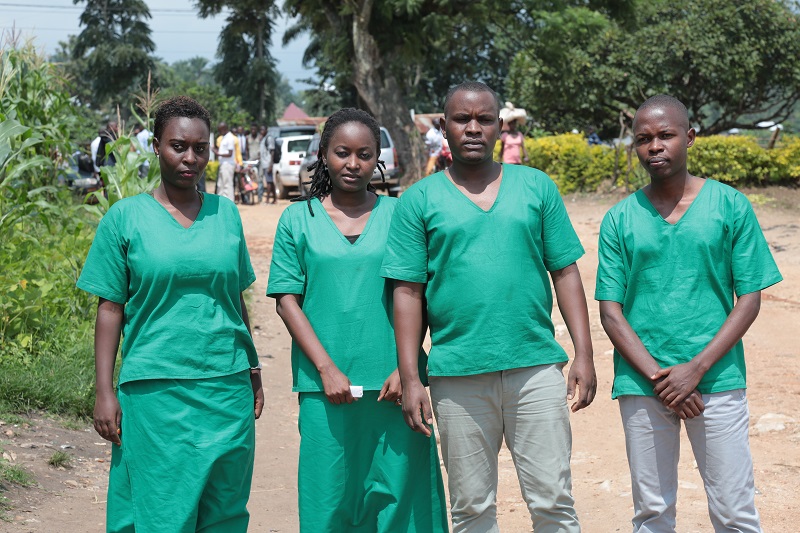 Iwacu tries to live on the edge, but without compromising its principles. Keeping the editorial guideline of the newspaper will be hard and the newspaper will dearly pay for it.
Six months after May 2015, in November, the Attorney General announced that Iwacu press group director, Antoine Kaburahe, was «  involved in the May 2015 coup attempt. The founder of Iwacu manages to leave the country in extremis when an arrest warrant is issued.
Iwacu will now go through ordeal. Its website becomes inaccessible from Burundi. The national media regulator-CNC bans its forum, a space where readers comment on the newspaper's articles, the same media regulator increasingly summons journalists. Some flee, some go elsewhere, and others resign… On July 22nd, 2016, Jean Bigirimana is reported missing.
Jean Bigirimana is kidnapped, four colleagues are sentenced to a heavy prison sentence and will spend nearly two years in Bubanza jail, west of Burundi. That leaves Iwacu newspaper weak but it stays standing.
"Never without media"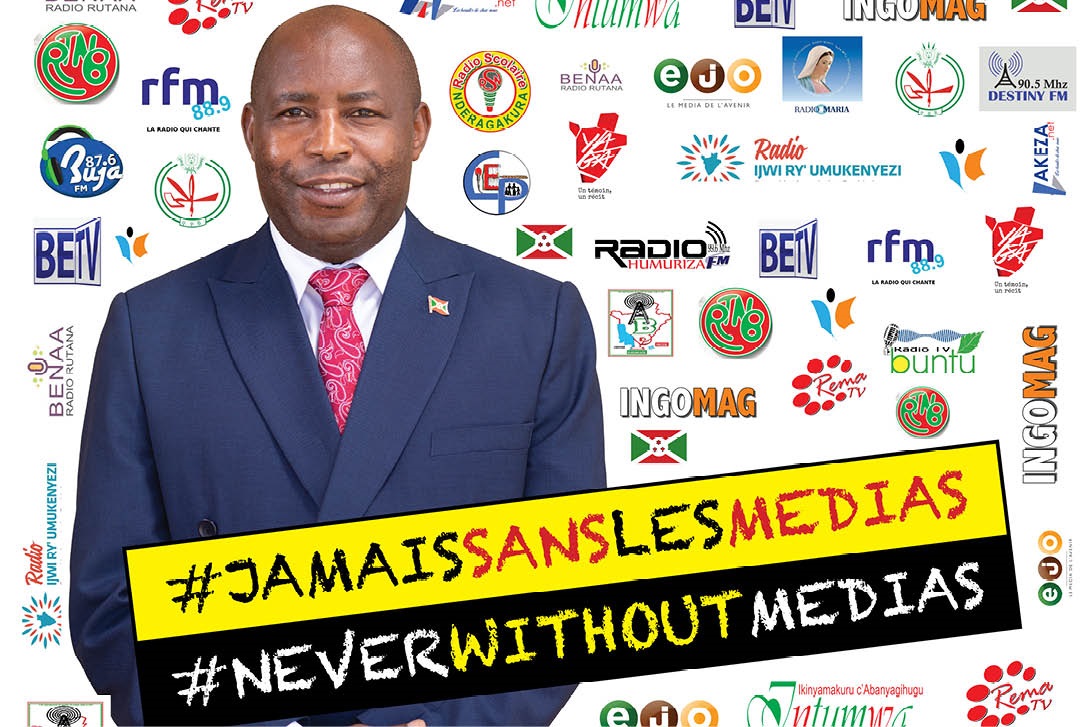 Shortly after, on February 19, 2016, Rema radio, close to the government and which was destroyed by coup plotters, resumed broadcasting.
Radio Isanganiro will also be allowed to resume broadcasting the same day after signing an "Act of Engagement ». This has been a ball and chain for this radio station since then and some analysts believe that it has lost a little of its ardor and strength.
When President Evariste Ndayishimiye rises to power, he quickly understands that it is necessary to clear the air with the press. He comes with a slogan: "Never without the media", a hashtag skillfully concocted by the communication department of the president.
President Ndayishimiye shows his willingness to turn the 2015 page. He will order the National Media regulator-CNC to "resolve the issue of the media under sanctions since the 2015 crisis as quickly as possible".
It was under his presidency that the four Iwacu newspaper journalists imprisoned for "impossible attempt to undermine the internal security of the state were released on December 24, 2020.
And Bonesha FM radio resumes broadcasting on Friday February 26, 2021 after more than 5 years since it was detroyed.
Nothing will ever be the same again
But despite this goodwill displayed by President Ndayishimiye, the observation is that nothing will be as before. The evil is much deeper. The Burundian press is struggling to recover. Young journalists are reluctant to take up the torch.
Many media avoid working topics that might infuriate the power, investigations, field reports and interviews. In some media, it is almost impossible to find an article on human rights violations or corruption.
These media avoid "kuvyonga", a Kirundi term meaning to bother, and just do entertainment, "infotainment". It's trendy and attracts young journalists looking for scoops, buzz and the number of "views".
Today, some journalists try to honor their profession in a context that remains difficult. Others give in to self-censorship, which is worse than censorship.
A young journalist will tell me that he does not want to be referred to as "umukeba"-an opponent-, to avoid suffering the same fate as the late Jean Bigirimana.
It is true that there are several examples going in this direction: There is of course Jean Bigirimana, "gone missing", Esdras Ndikumana, RFI journalist, who was tortured in the dungeons of the intelligence services for having tried to cover the attack against the former boss of the National Intelligence service, General Adolphe Nshimirimana.
Long after, this journalist who was later forced into exile will be severely criticized by the Head of State for his reports on this international radio.
There are other well-known exiled journalists like Innocent Muhozi, Bob Rugurika, Patrick Mitabaro, Antoine Kaburahe…
Four Iwacu journalists were also jailed for more than a year for "impossible attempt to undermine the internal security of the state", while they were reporting on the situation in Musigati in the province of Bubanza after the passage of an armed group in the locality.
All these setbacks are not encouraging for young people who aspire to do this job. The recent case of our colleague Floriane Irangabiye imprisoned in northern Muyinga comes as a reminder that journalism remains a dangerous profession in Burundi.
Handing microphones without asking questions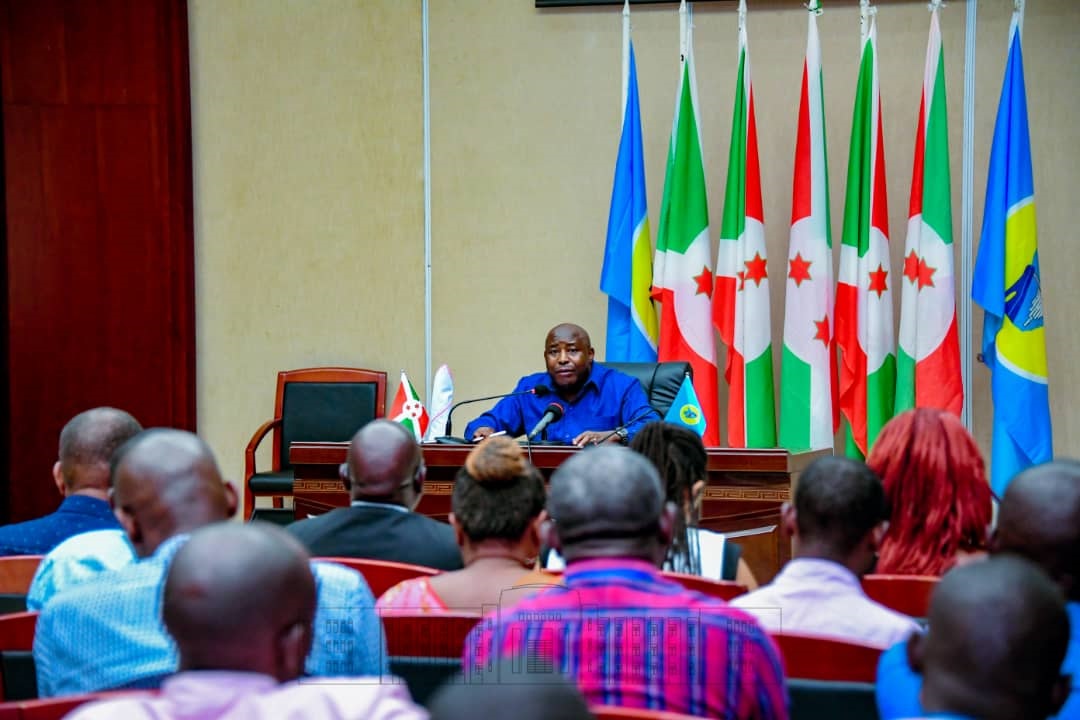 Today, some journalists sent to cover a press conference do not even dare ask questions. As soon as the introductory speech of the minister or a political leader is over, the journalists pack up their equipment, go back and reproduce that official communication word for word. Authorities indeed take delight in this as they are no longer questioned.
A journalist has bitterly told me that he no longer dares to ask questions, because "that will not be appreciated by his hierarchy, making it impossible to air his report."
Moreover, the authorities increasingly favor press releases. Nothing more. Mere communication.
Even what government communication officers call "public conference" where it is either the Head of State or the spokespersons who answer the questions asked, the questions are prepared in advance, in a simulation made the day before and read as agreed.
The only exception was when the President of the Republic met the journalists without his advisers. Questions came from everywhere.
Lack of role models?
In view of the above, it is quite possible that the younger generation of "self-censored journalists" finds itself in a media ecosystem in perpetual evolution or mutation in the digital era where social networks are entangled with "traditional" media even if they have been rebranded, offering engaging content.
This younger generation of media professionals, aspiring to do good journalism, must find a place for themselves, by making their way through this environment where youtubers, tweeters, bloggers, instagrammers, human rights activists, influencers, advertisers and communicators are mixed.
But who are the role models of the new generation of young Burundian journalists? This question deserves to be asked, because it is as if there was a kind of cut.
Some names were regarded as meteors in the Burundian media landscape. But where are they today? What became of them? Here, I think of RPA's Domitile Kiramvu who, rightly or wrongly, made glory days of this radio station which was vandalized at dawn of May 14, 2015.
Same with Serge Nibizi famous for his popular talk show "Kabizi ", Innocent Muhozi, the Burundian "Boisbouvier" now in exile, Jean-George Kibogora , former radio presenter at Bonesha FM, Emelyne Muhorakeye , former news anchor at Télé Renaissance…
Who could be the role models for young Burundian journalists? Is it Guy Karema, who went from a music entertainer to news anchor? Is it Laurent Ndayihurume , the BBC star who started Gahuza Miryango show, the only journalist to have met Agathon Rwasa in the forest when he was a still rebel movement leader ? Aren't there today some people that are hated by Gitega government who should be interviewed?
Do our young people know that former President Sylvestre Ntibantunganya was once a journalist at Burundi National Broadcast-RTNB?
Does the name of Antoine Ntamikevyo, founder of ABJ (Burundian Association of Journalists), a great radio presenter at the Second Channel of Burundi National Broadcast, at Bonesha FM, and graduate from INA-the famous French National Audiovisual Institute-tell them something ?
How many remember Ansèlme Katiyunguruza, another RTNB star who is now involved in humanitarian activities? How many remember Antoinette Batumubwira, the first woman to hold the position of head of Burundian diplomacy?
How many remember Jeanine Nahigombeye, former director of Isanganiro, the first female director of a radio station in Burundi? Isanganiro radio, had very good programs such as » Kunama » which was hosted by Fiacre Munezero.
When name of Alexis Yahya Sinduhije is metioned, I bet young journalists see in him only the MSD party and unofficially something else. However, in another life, he was a good journalist, a veteran investigator, the founder of the African Public Radio-RPA. He was a threat to public fund embezzlers and those who abused their power.
Yes, there were prestigious names like a certain Ramadhani Karenga, the late Hafsa Mossi, BBC journalist and minister several times before her time at the East African Legislative Assembly and assassination.
I am also thinking of Apollinaire Gahungu, fluent in French, English and Swahili. He used to comment on football matches in four languages. He could be an inspiration…
Isn't the late Agnès Nindorera, former VOA, AFP and Reuters correspondent who faced the feared colonels under president Pierre Buyoya's regime already forgotten?
Can't Agnès Ndirubusa, who was a skilled political journalist at Iwacu newspaper and who was one of the four journalists imprisoned for more than a year, inspire the young generation of Burundian journalists?
Does the journey of the founder of Iwacu Press Group, Antoine Kaburahe, writer and editor, with his incisive posts, editorials, make them dream?
Maybe we think all of this is just the past!
Does this same generation of young journalists know the "Cave de Ras" or writing style of the founder of Jimbere Magazine?
Are some photographers or cameramen, or even talented editors recognized for their great work?
Do some become like Floribert Nisabwe, the caricaturist, the Zapiro in the making or the "Burundian Glez?"
Do our young female journalists dream of organizing talk shows inspired by Oprah Winfrey, the American reality TV star?  There are already some who try like Dacia & Cie.
The big question is if the succession is guaranteed. Is the passion or commitment still there? Are our university graduates up to it? Does the training received allow the rise of a new generation of passionate and courageous journalists? Columnists that readers enjoy reading?
I am not optimistic based on the competence of the graduates we train as interns in the newsrooms. There are a few good ones though.
All these above-mentioned role models had to work hard, read and be trained. There are some who attended journalism schools and others who are self-taught like the late Laurent Sadoux from RFI, whom I met at the then Umwizero , now Bonesha FM.
I would like to finish with a call: Dear colleagues, let's work hard, research, read. Let's be curious and ask good questions. Let's make our reports, interviews, investigations, documentaries posts forever memorable through careful search, good style so that 'they are passed on to the next generations, for the benefit of our bosses….
Rest assured, by "boss", I'm not talking about, our managers or ever-demanding editors in chief. Our bosses are rather the citizens we inform, educate and satisfy. These are in fact our real bosses.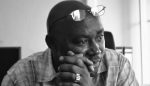 Abbas Mbazumutima
A veteran of the Burundian press, he started his career in the first independent radio stations (Umwizero, currently Bonesha FM) before joining the Iwacu Press Group where he is the managing editor.
Calm, courageous, he has already been in prison following his job.
Former athlete, Abbas is a beloved and respected figure in the Burundian media landscape and is also a talented guitarist.